TRP DH-R EVO Review & Comparisons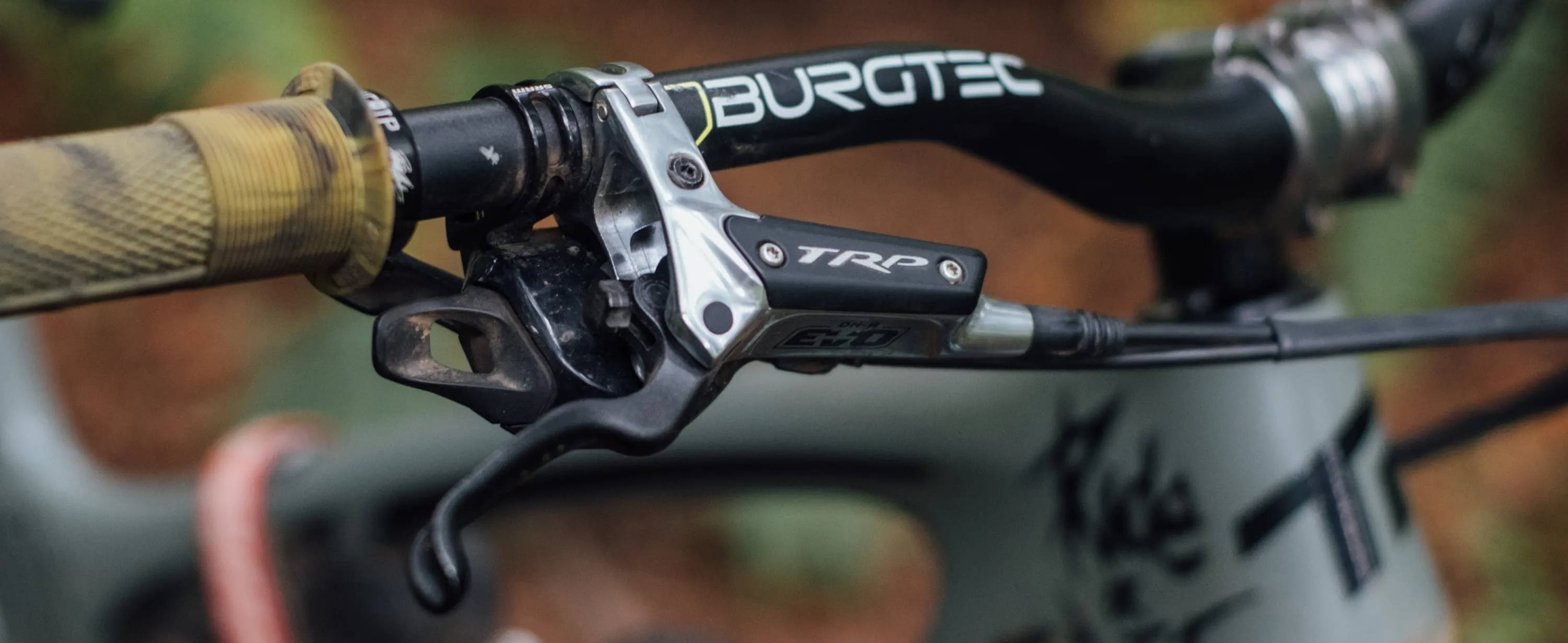 The DH-R EVO marks TRP's highest level of build quality and performance to date.
    If you look at TRP's website, the first thing you'll notice is how confusing their lineup is. With tons of overlap and old model brakes that have lost relevance over the past year still available- it's easy to understand the confusion. That said, for 2021 there are really only three brakes worth considering if you're looking for a high-end upgrade. The G-Spec Trail SL, G-Spec Trail SLC (carbon lever blades), and brand spankin' new DH-R EVO.
    The DH-R EVO is a ground-up redesign of the previous top-of-the-line DH-R brakes. Featuring a new narrower diameter 5mm hose to increase power, new high-flow caliper for handling heat, and a thicker 2.3mm rotor for heat dispersion and resistance to warping, and a new, higher performance mineral oil that has an astonishingly high 230 celsius boiling point- on paper, these brakes are an absolute dream. Read below for the Review and how they compare to offerings from Shimano and Sram.
LEVER:
Forged, CNC machined and polished lever body
Ergonomic lever blade
Dimpled accents for better grip on the trail
Advanced 9mm internal brake lever piston
Adjustable lever reach
Alloy master cylinder cap
Hinged lever clamp
CALIPER:
Forged, CNC machined and polished caliper
New high flow design
Hybrid pistons
High performance resin pad compound
CNC machined and marked adapters
ROTOR:
2.3mm thick rotors
Compatible with 223/220/203/180/160/140mm rotors
SYSTEM:
5mm hydraulic brake hose
High performance hydraulic brake fluid
Weight: 310g (Front without rotor and adapter)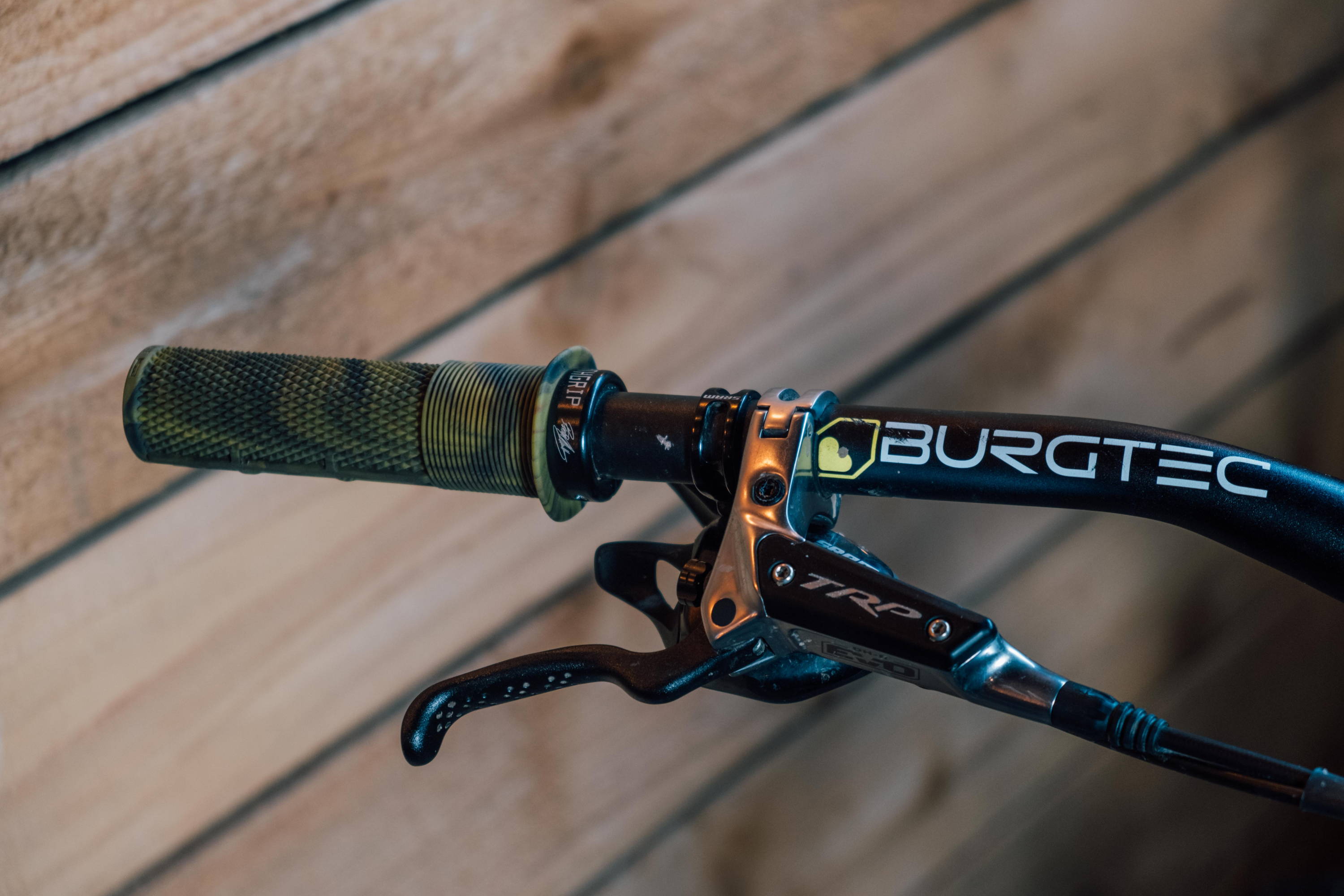 Build quality of these is top notch. They feel super sturdy and the beefy, thick aluminum lever blade feels super solid and durable. The CNC'd lever body is beautiful and reflects the attention to detail that TRP has when designing their top shelf brakes. Everything from the hardware to the pistons are absolutely precise and high quality in appearance. If you're looking for an extremely high quality brake with zero compromises in build quality and materials, the DH-R EVO could be exactly what you're looking for!
    If you've ever set up and bled a set of Shimano brakes you can do a set of TRP's as it's essentially the exact same process (I even used Shimano mineral oil as I already had a jug of it laying around). Just like a set of Shimano's, the brakes come pre-bled right out of the box so setup is just a matter of cutting down the lines and doing a quick lever bleed. I've been on these breaks for close to four months, riding at least 4 days a week on average and they still feel as solid as the first ride. Without a free stoke adjust like the Code RSC's you do have to take a bit of extra care with the bleed to get the bite point feeling exactly the same, but this isn't a big deal for me coming off of Shimano's that also (in practice) lack this feature as well. Overall these brakes offer a headache free installation and are crazy easy to bleed.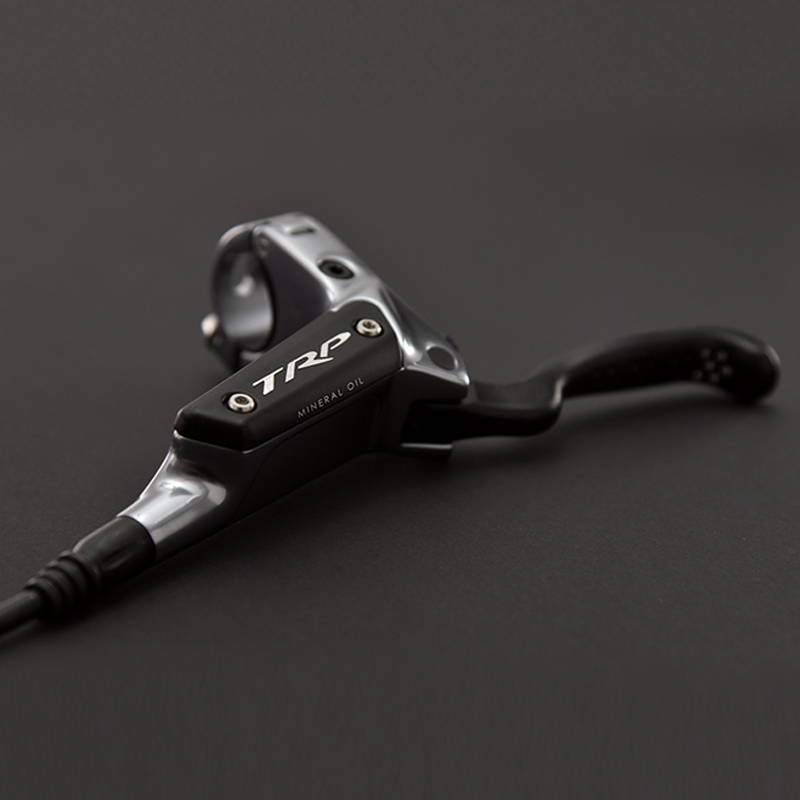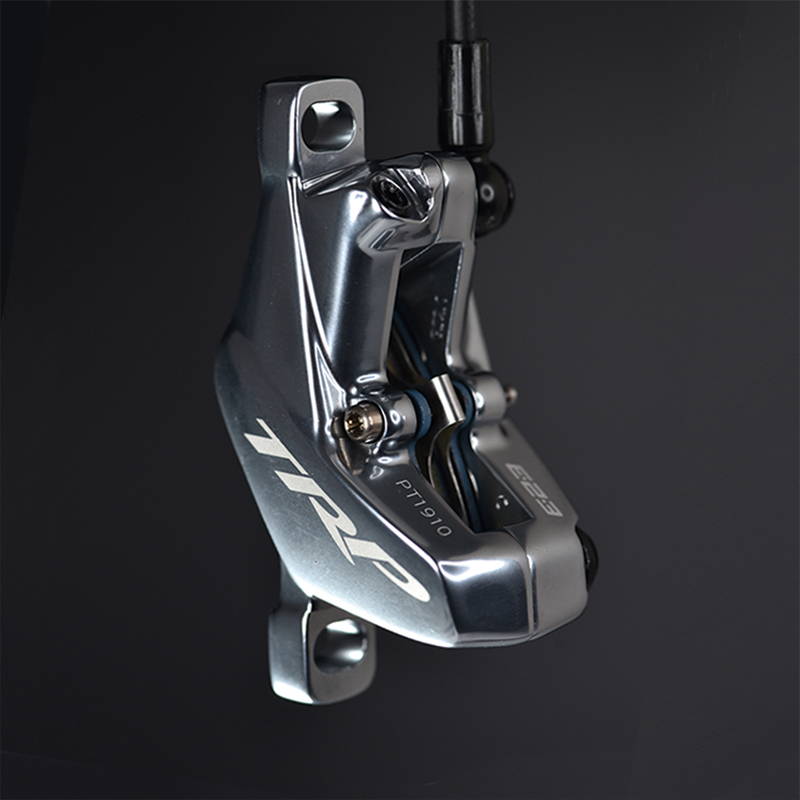 Bellingham is home to some of the steepest trails I've ever ridden and being new to the area, I definitely use my brakes a lot! The first trail I rode them is full of steep and loose shoots and requires near constant braking from top to bottom. Straight out of the gate I noticed the shear amount of available power and never felt myself reach the end. The brakes have a good amount of modulation but definitely are on the grabbier side of the spectrum when compared to something like the Code RSC. I've not once experienced a wandering bite point or any other inconsistencies in performance in my four months of riding them.
    All those positives aside, how do those wider 2.3mm rotors feel on the trail? The feel like any other rotor does to me. It's worth noting, however, that I managed to bend my front rotor straight out of the box and the rear rotor was warped after the second month. The claims to them being more durable are probably more of a marketing gimmick than anything else but the brakes don't fade or overheat and I don't doubt that the increased thickness factors into that equation. I think that when I do end up replacing the rotors in the future I'll go for either the cheaper one-piece option or the Magura MDR-P's as a few of the guys in the shop have been raving about them! The DH-R EVO's have been super reliable and have the most consistent feel of any brake I've ridden!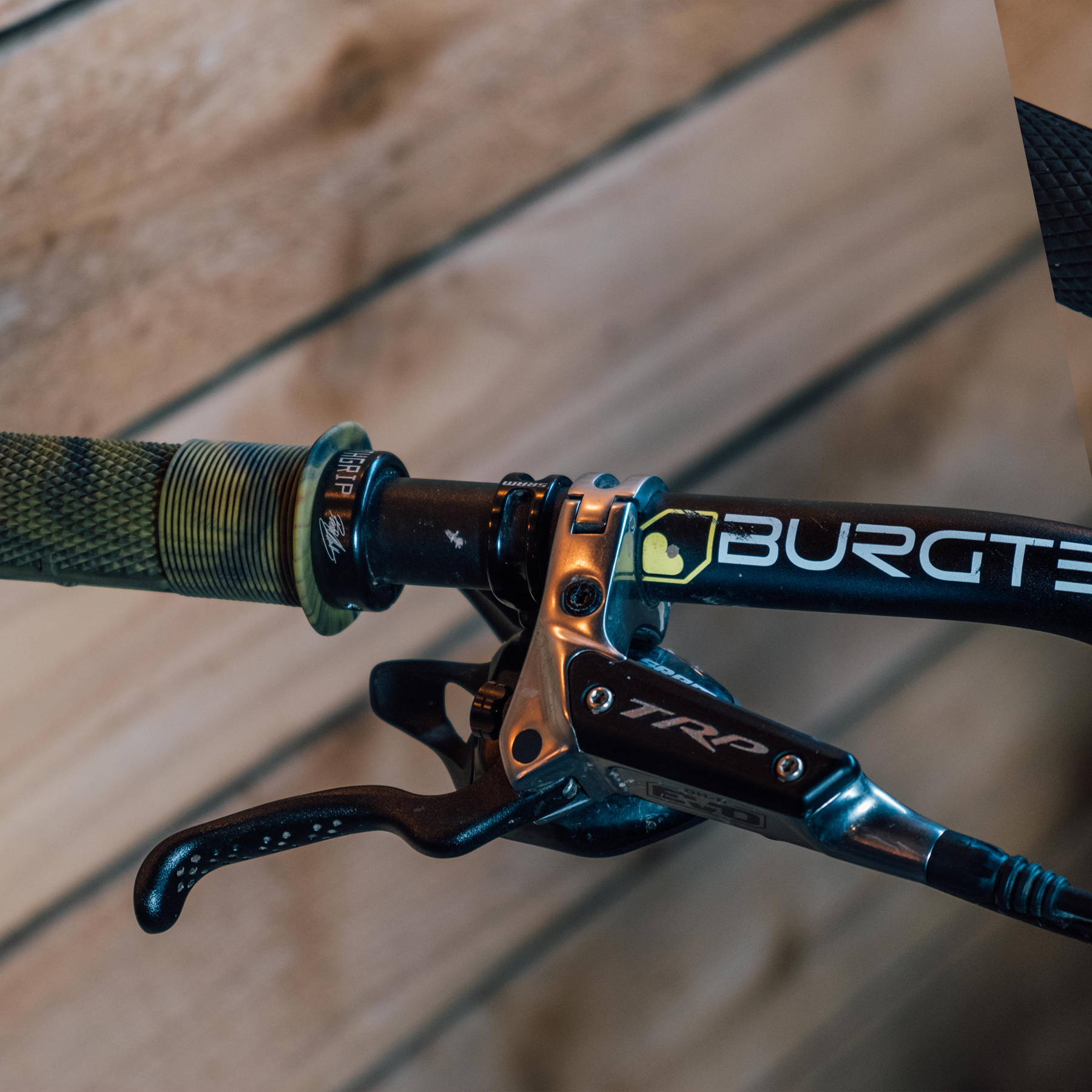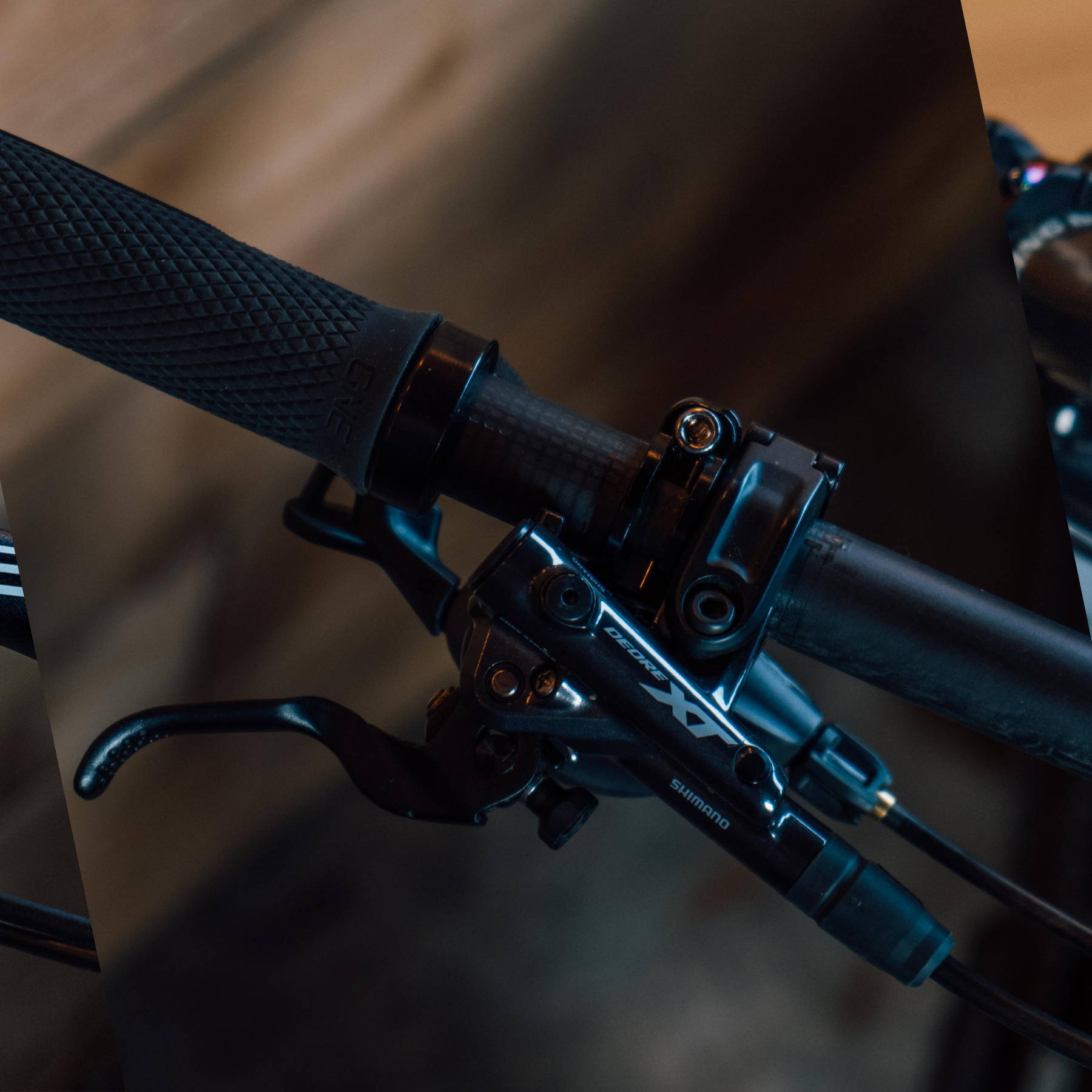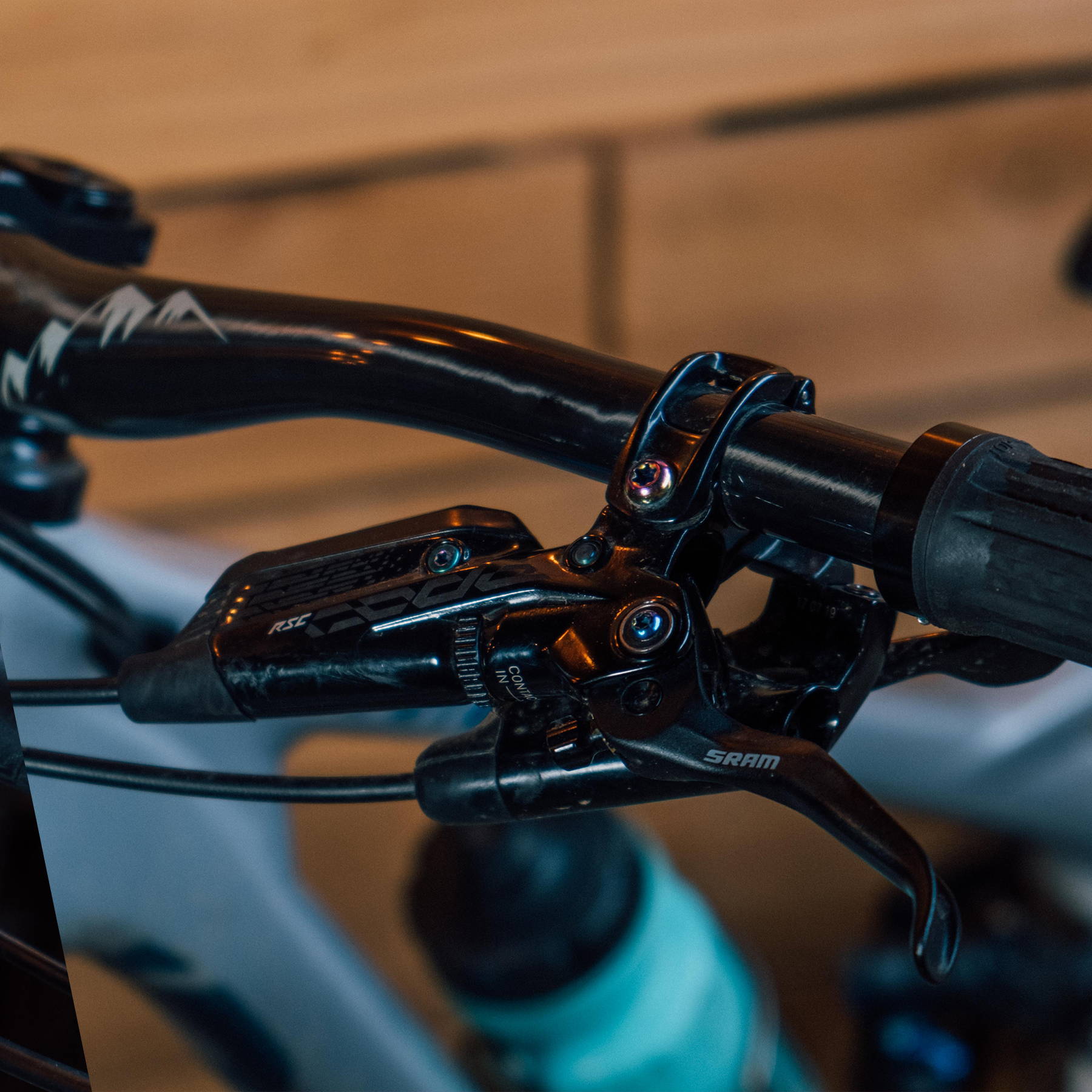 My Transition Patrol came stock with Sram Code RSC's that I later replaced with a set of Shimano XT M8120's as I have historically preferred the Shimano feel before finally making the switch to TRP's, I feel as if I can give a pretty good comparison between those three brakes. I'll be comparing the modulation, performance, feel of each brake!
Modulation:
The TRP's are definitely right smack-dab in-between Sram and Shimano for modulation with Shimano being straight up on-off and Sram being very easy to modulate. If you previously preferred the Shimano feel but find yourself looking for a bit more control over modulation these could be the ticket. Alternatively, if you've been riding Sram but want a tad more power right off the bat, the DH-R EVO's fit that bill as well!
Performance
Just like the XT's and Code RSC's, the DH-R EVO's perform exceedingly well if not better in certain aspects. They don't fade at all under constant braking like the Codes or XTs did, and didn't have the wandering bite point that has plagued Shimano for years. The new Shimano's have a huge issue with rattly brake pads that make it feel like your bike is falling apart on anything rougher than pavement, and this was the major reason that I switch away from Shimano's. One area where I feel the TRP's do fall slightly short is in the lack of any sort of bite point adjustment.
Feel
Feel really comes down to preference and I definitely still prefer the feel of the Shimano lever. The TRP's lever blade is substantially longer than either of the other brakes and I definitely prefer a shorter lever. That said, the solid feel of the TRP's do have the snappiest feel of all the levers. If I could get a Shimano brake with the same reliability as the TRP's, I would!
Final thoughts and recommendations
     If you're in the market for a new set of brakes for your trail/enduro/downhill bike and value power, reliability, and overall build quality, they TRP DH-R EVO's are hard to beat! They have so far been the most reliable brake I've ever used and the quality is absolutely awesome! The medium amount of modulation makes them attractive for both Sram and Shimano users. Overall, the DHR-EVO's are extremely easy to live with and super high quality. I would like to see slightly smaller lever blades but that's getting super nit-picky for this awesome set of brakes!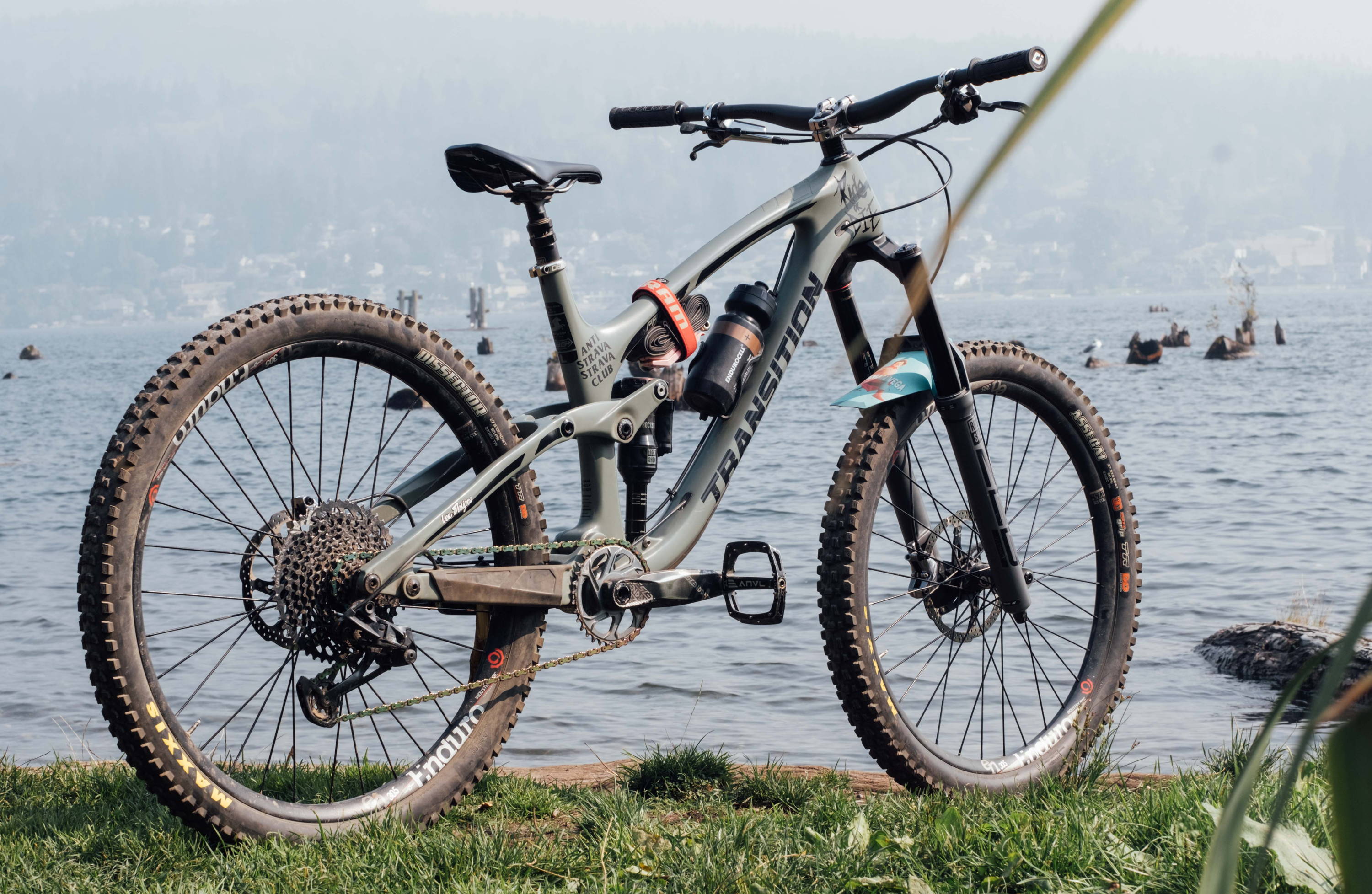 Well that's my take on the TRP DH-R EVO's! Would you rock these on your bike?
---
---
Got questions? Feel free to shoot us an email or give us a call!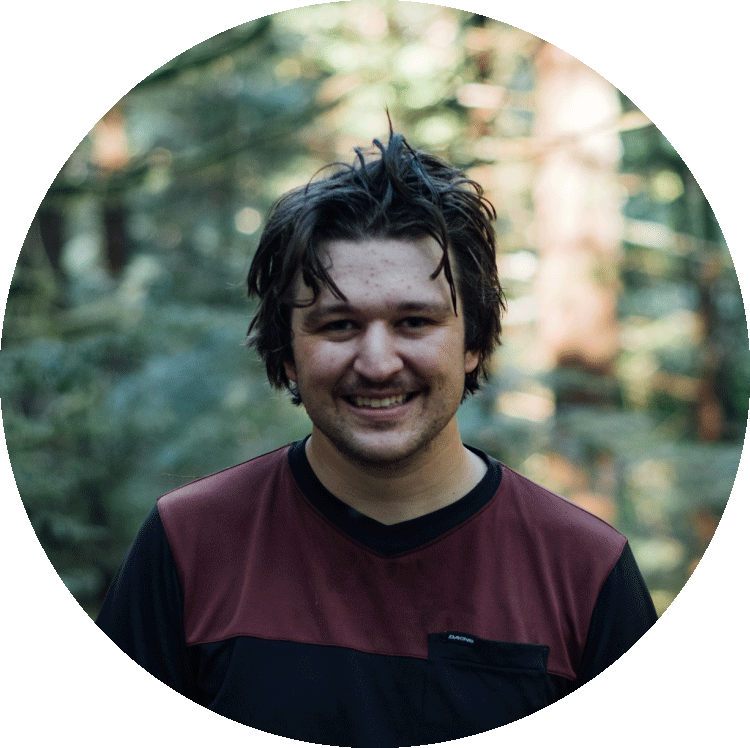 Current Bikes: Transition Patrol, Surly Straggler
Bike Size: Large
Favorite Trails: Galbraith/Glorieta Trails in Santa Fe
About Me: Transplanted from New Mexico and Michigan before that, Henry is a fan of spicy food, chunky trails, and endless bike park laps! Henry bounces back and forth between creating media content, taking photos, and helping customers get gear that will get them out on the trails. Looking for shock recommendations or where to get the best green chili? Henry might just be your guy.