RockShox Super Deluxe Ultimate Review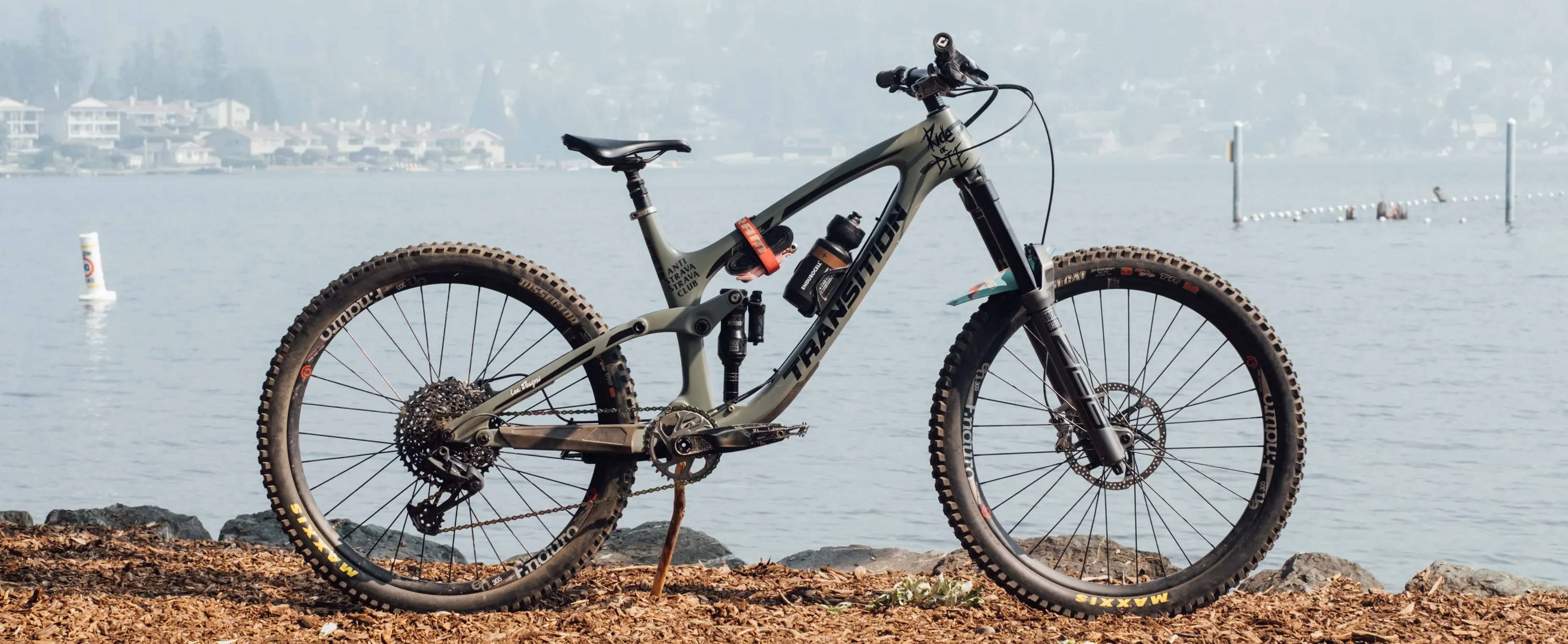 Good looks and even better performance in an easy to set up package, the super deluxe is the complete package.
     Aimed squarely at the Trail/Enduro Market, RockShox new Super Deluxe Ultimate (with a downhill-specific version available) the engineers at RockShox went to great measures to deliver a super versatile, easy to set up, buttery smooth shock. Rockshox says: "Designed for the latest hard-hitting enduro and trail bikes, Super Deluxe Ultimate features the ride tuning abilities of an air spring with both compression and rebound adjustment to fine tune to any trail. With a solid threshold adjustment for pedaling performance and Maxima Plush fluid for a buttery smooth feel, riders can now easily dial in a podium-worthy ride."
    Put simply, this translates to a headache free ride that's quick and easy to set up. When factoring the MegNeg into the equation, there are near limitless tuning options for the shock and you can really find the perfect setup for just about any shop on the market!
The Range:
Super Deluxe Ultimate (external rebound and low speed compression adjustments with independent threshold lockout)
Super Deluxe Select (external rebound adjustment)
Optional MegNeg Upgrade Kit (works great for more linear bikes)
Features:
Maxima Plush damping fluid reduces friction and silences damper noise.
Highly tunable DebonAir™ spring offers a coil-like consistent feel throughout the travel.
Separate and independent open and threshold pistons tuned exactly for your ride. (Ultimate only)
Low Speed Compression adjustment allowing fine tuning of compression needs from the base tune. (Ultimate only)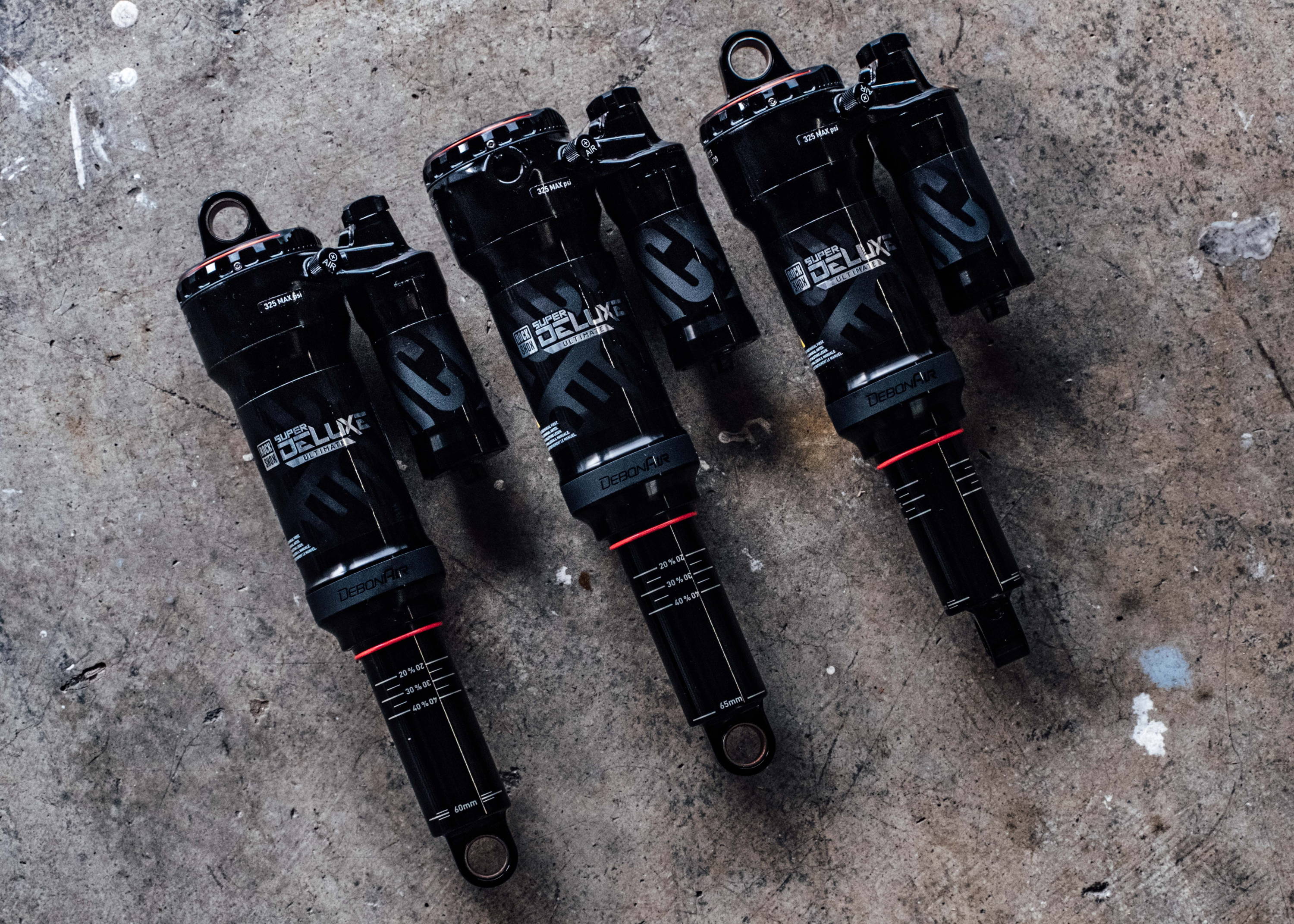 The Super Deluxe is a great option for most modern bikes, coming in all popular metric and trunnion shock sizes.
    Straight out of the box, getting this shock set up proved to be as easy and headache free as it comes. One feature of all RockShox suspension that I've always loved is the sag indicator marks. With fox suspension, I always dreaded measuring for sag and found myself second guessing my measurements. With the Super Deluxe, it's as simple as setting the O-Ring and sitting on the shock. I especially appreciate this feature at the trailhead where I can check my sag before every ride for piece-of-mind! Additionally, the engineers at RockShox always do their best to demystify suspension setup, usually opting for fewer clicks of both compression and rebound damping with a noticeable difference between each click. For the Super Deluxe, this equates to 6-clicks or rebound damping and 12 clicks of Low Speed Compression damping.
    After setting the shock to sag, I put the rebound smack dab in the center, and left the low-speed compression fully open. It took exactly one lap to get my rebound setting dialed and you can actually feel the difference each click makes. After my first ride I found myself sitting at 32% sag with one click 5 clicks of rebound and fully open on the LSC (occasionally adding 6 clicks for smooth flow trails like Galbraith's Unemployment Line). After my first few rides, I found myself close to maxed out on volume spacers inside the shock and ended up opting for the MegNeg Upgrade Kit which I will touch on later. Overall, the setup process for this shock is a relatively straight forward and easy process to wrap your head around!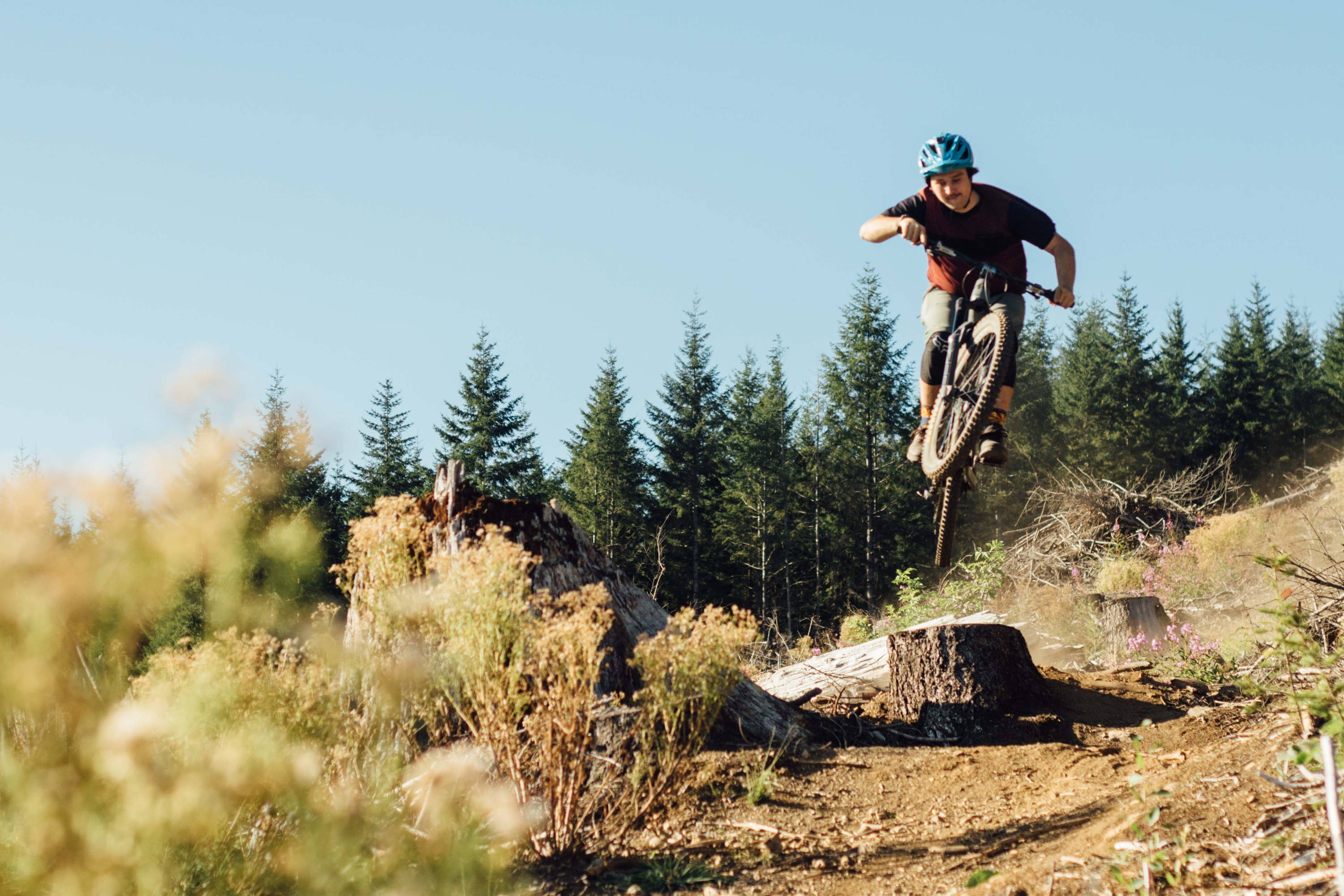 This shock replaced a Factory Series DPX2 on my Transition Patrol #onair. The DPX2 was a pretty great shock for this bike but out the box but it was very finicky and near impossible to find the absolute perfect setting for my bike. From the first lap on the Super Deluxe, I found that the shock felt much more linear and coil like at the beginning of the stroke with a good bit of bottom out support (I opted to install two volume reducers right out the gate). The shock felt far more composed in the big hits and way less chattery in the late-summer braking bumps. Just like all RockShox products, the shock is more on the poppy side of the spectrum, and when paired to a bike like the Patrol which is well known for it's playful nature, the ride was absolutely sublime.
    When comparing the Super Deluxe with other shocks I've ridden, one subtle yet nice thing I immediately noticed was how quiet it is on the trail. RockShox says that this is due to their proprietary Maxima Plush damping fluid. This provided a buttery smooth, friction-free feel and increased confidence that eliminated any shred of a doubt in my suspension setup and allowed me to focus less on my bike and more on the trail!
    All that said, I did notice a particular lack of mid-stroke support when paired with my particular bike, but this is more due to the suspension platform than it is to the shock itself (the DPX2 also suffered in this area). Transition's GiddyUp linkage is a pretty dang linear platform (11% on the Patrol) so if you have a bike with a more progressive suspension curve, your mileage may vary. That said, I ordered a MegNeg at the same time I ordered the shock as I heard this pairing was perfect.
A $90 upgrade, the MegNeg can increase mid-stroke support and small bump sensitivity on certain bikes!
    Last year, the folks at RockShox recognized the need for increased mid-stroke support on certain bikes and came out with the MegNeg Upgrade kit. In this kit is a new AirCan with increased negative volume, four bands to fine tune the amount of negative volume, and all the seals, grease, and oil you'll need to install the kit onto your shock. The MegNeg Kit effectively accomplishes a two things:
Allows you to tune your bikes suspension curve by increasing the negative volume of your shock from 64-111% depending on the number of bands installed.

Increases small bump sensitivity slightly when compared to the standard Debonair AirCan.
    For a bike like the Transition Patrol, this translates to a more progressive and supportive feel without making the bike feel overly harsh on small braking bumps like the DPX2 suffered with the addition of any volume reducers. This increased support is especially noticed in corners where I noticed I was able to pop more out of tight corners and on repetitive hits where the shock rides a higher in its travel and stays more composed. The MegNeg is absolutely crucial when looking for the perfect setup on more linear bikes.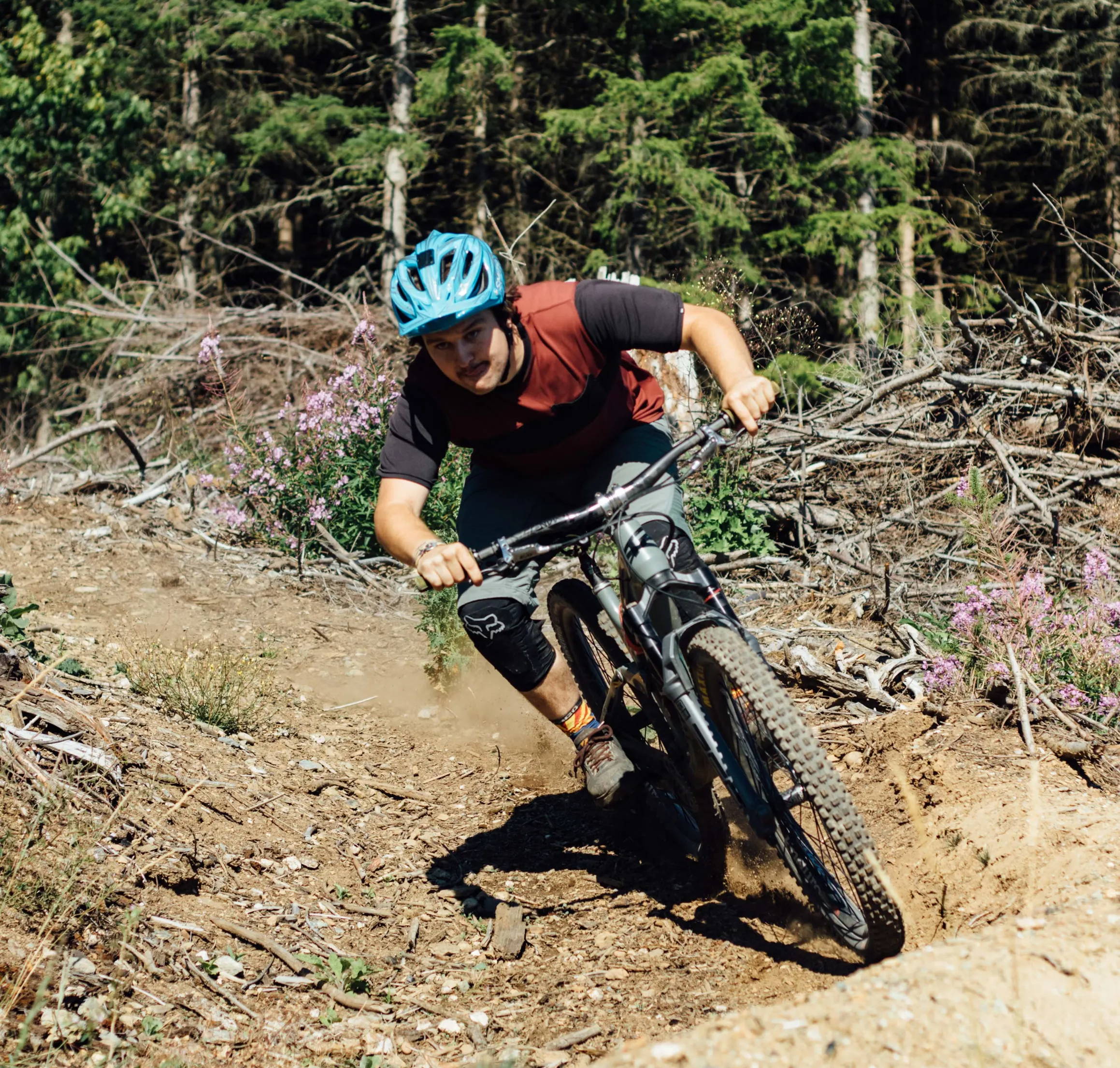 Man, this shock is frigging dialed. When combining the amazing performance with the shock's easy to set-up nature, I'd go as far as saying it's my absolute favorite shock I've ever ridden. When compared with other top-shelf shocks like the Fox Float X2, the super deluxe demystifies suspension setup and is totally headache free. The ability to feel the difference in feel for every click makes the shock super quick and easy to tune to your riding style and the optional MegNeg Upgrade Kit shows RockShox' dedication to constant improvement in their products and rider-opperated ethos. Long story short, the Super Deluxe Ultimate is versatile, easy to live with, offering class-leading performance at a value!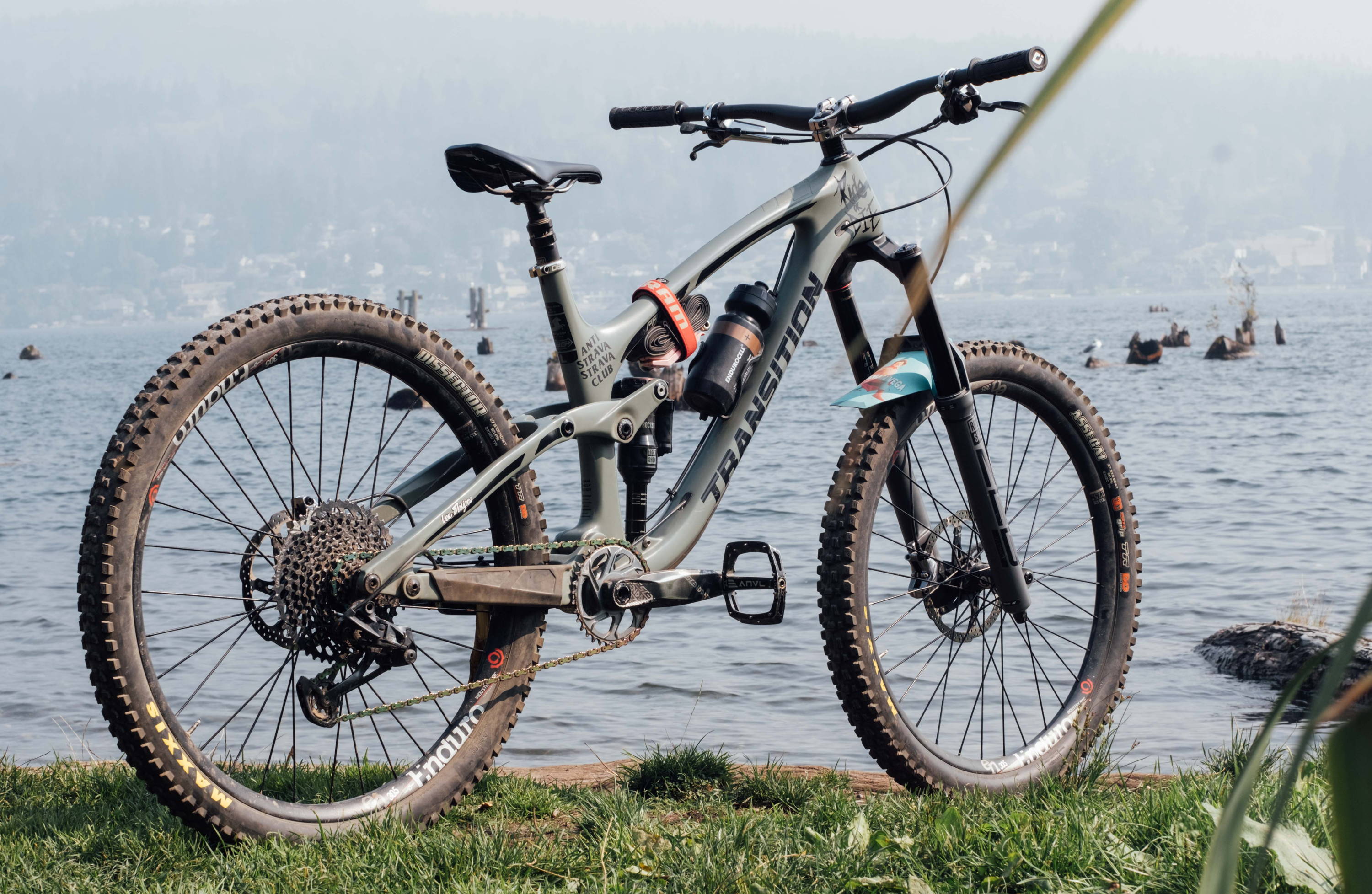 Well that's my take on the Super Deluxe Ultimate!
---
---
Got questions? Feel free to shoot us an email or give us a call!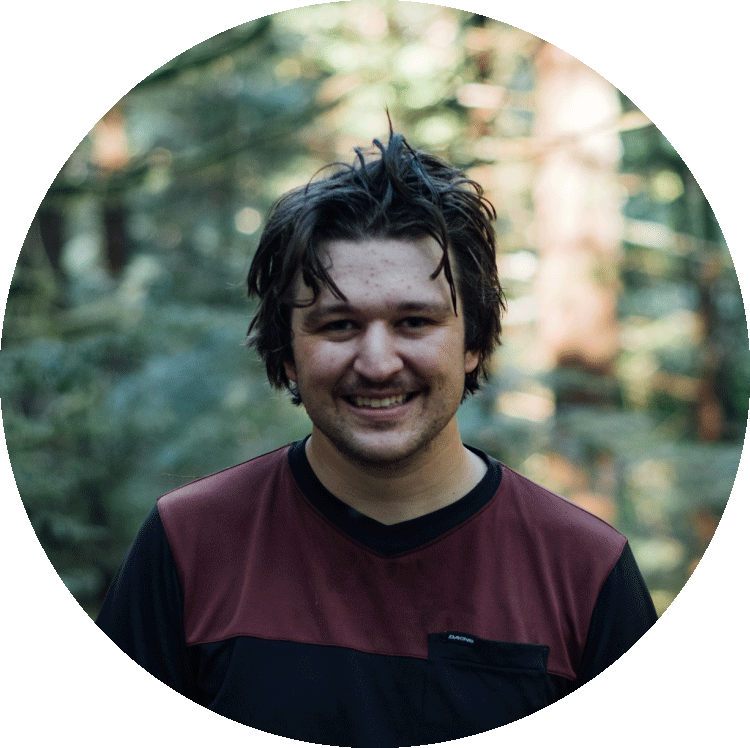 Current Bikes: Transition Patrol, Surly Straggler
Bike Size: Large
Favorite Trails: Galbraith/Glorieta Trails in Santa Fe
About Me: Transplanted from New Mexico and Michigan before that, Henry is a fan of spicy food, chunky trails, and endless bike park laps! Henry bounces back and forth between creating media content, taking photos, and helping customers get gear that will get them out on the trails. Looking for shock recommendations or where to get the best green chili? Henry might just be your guy.