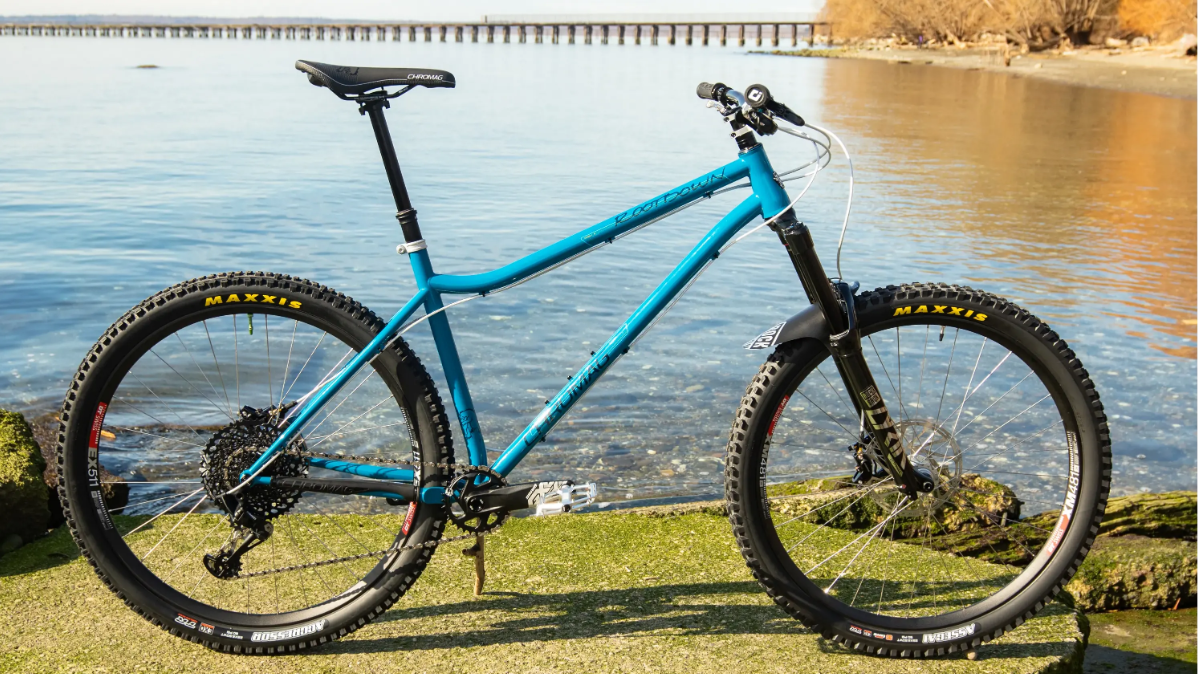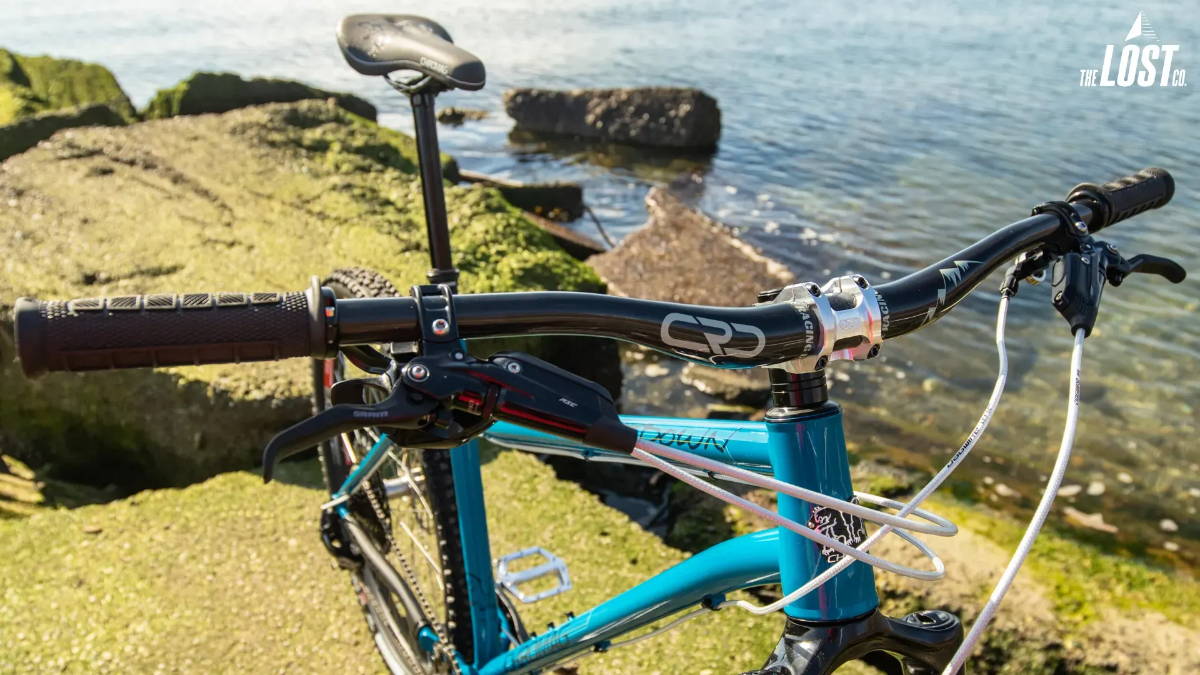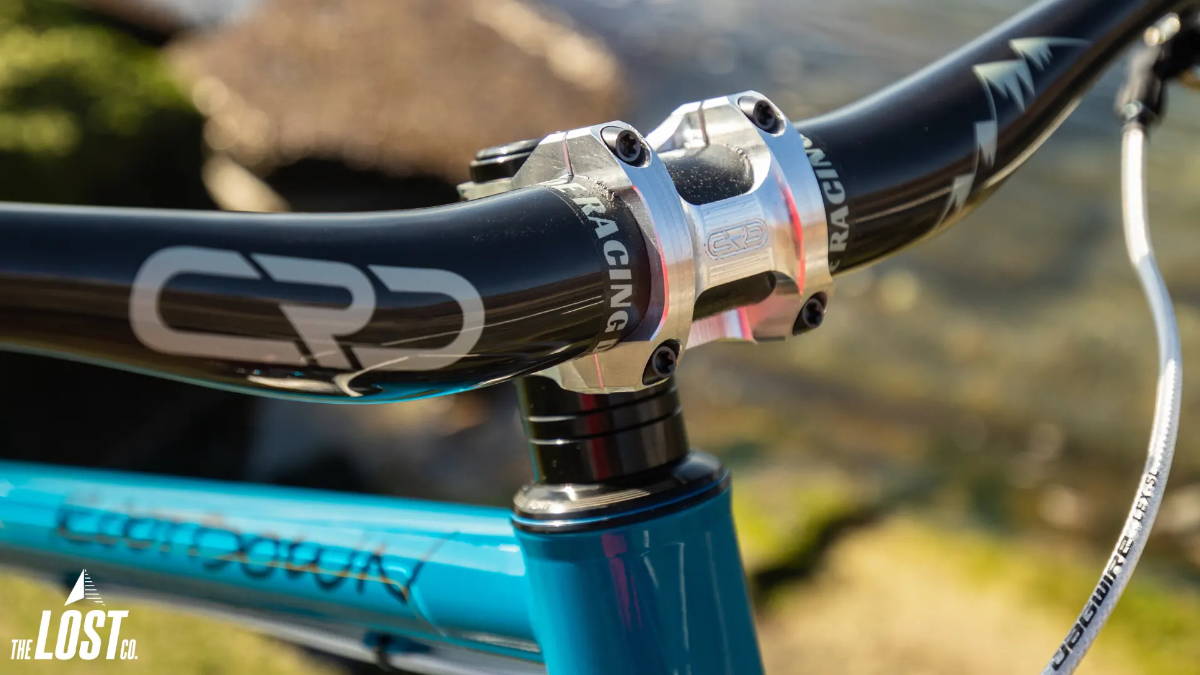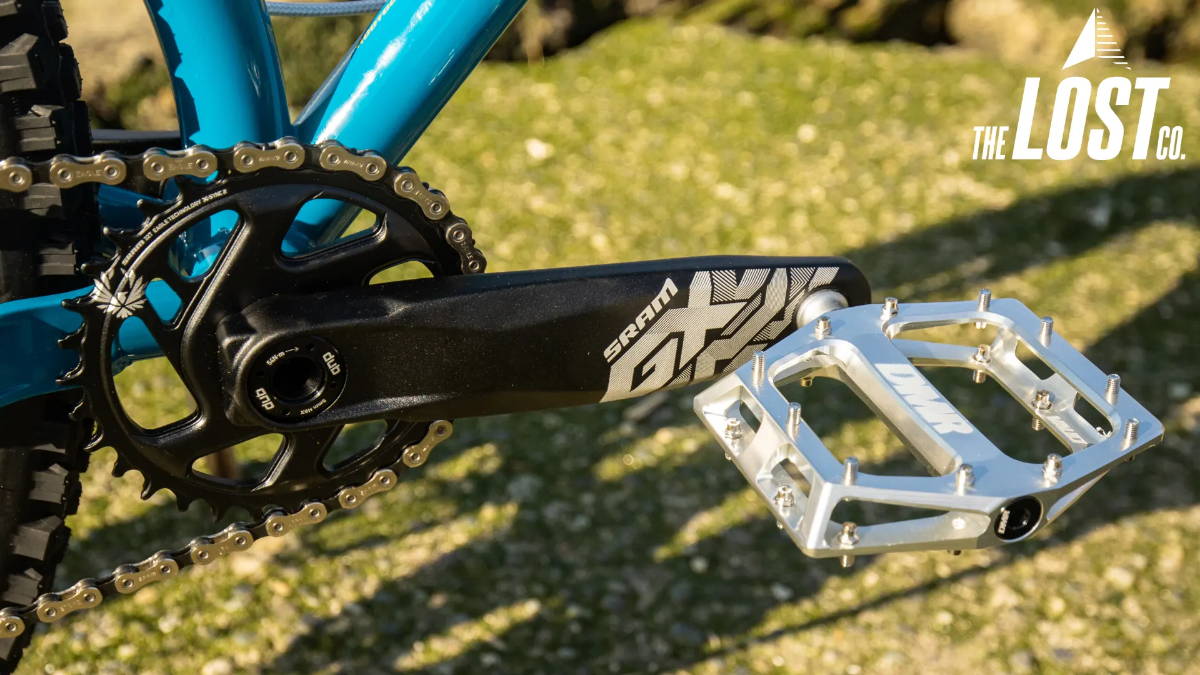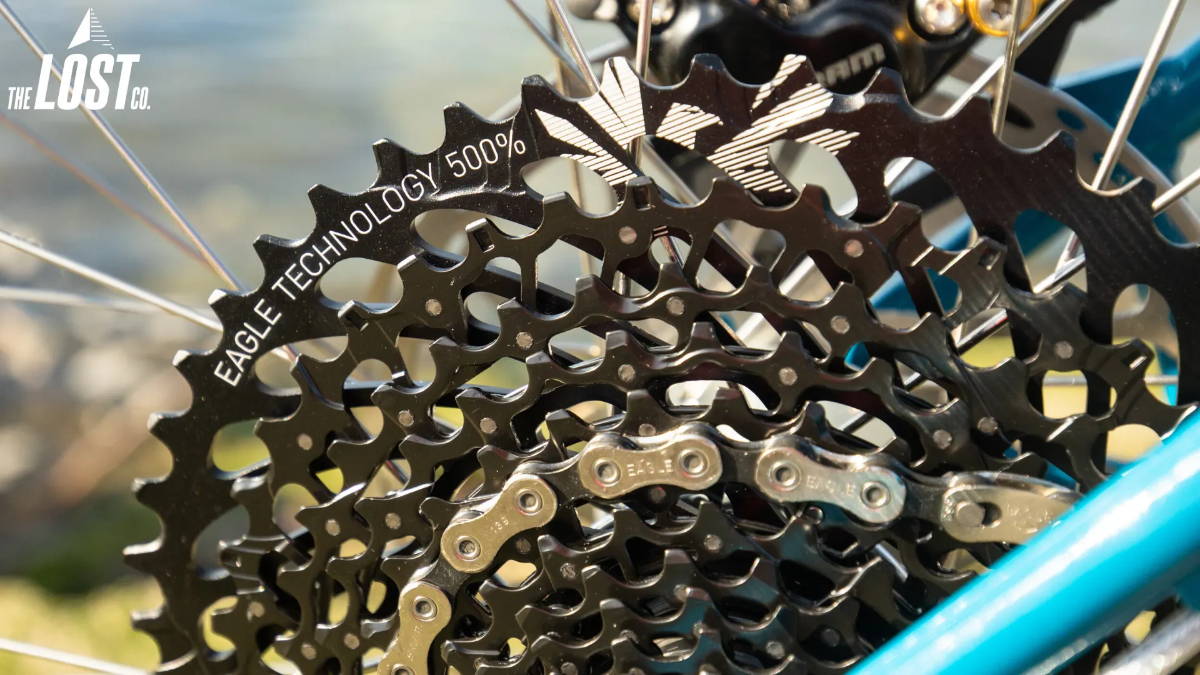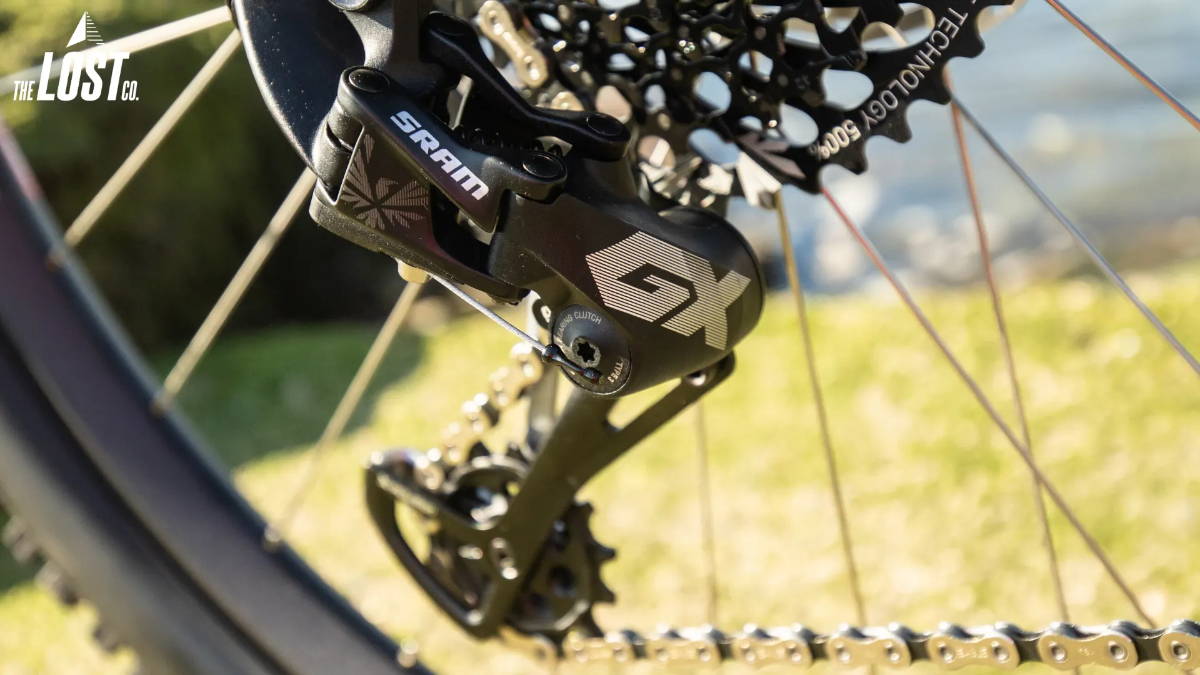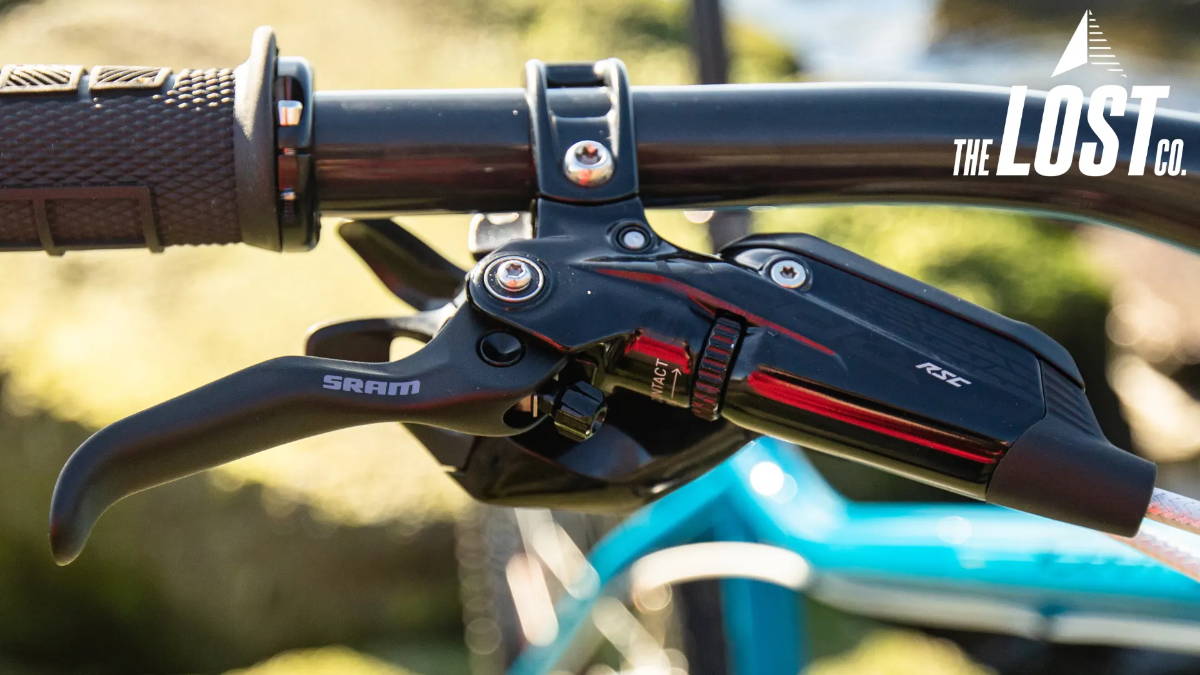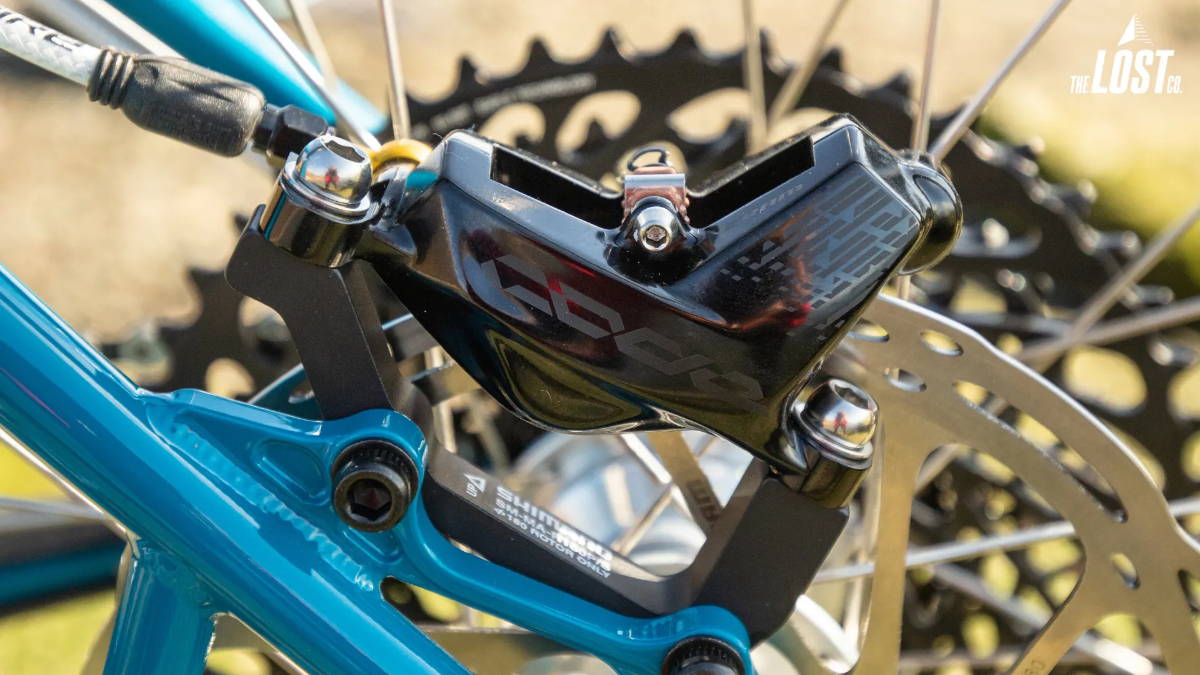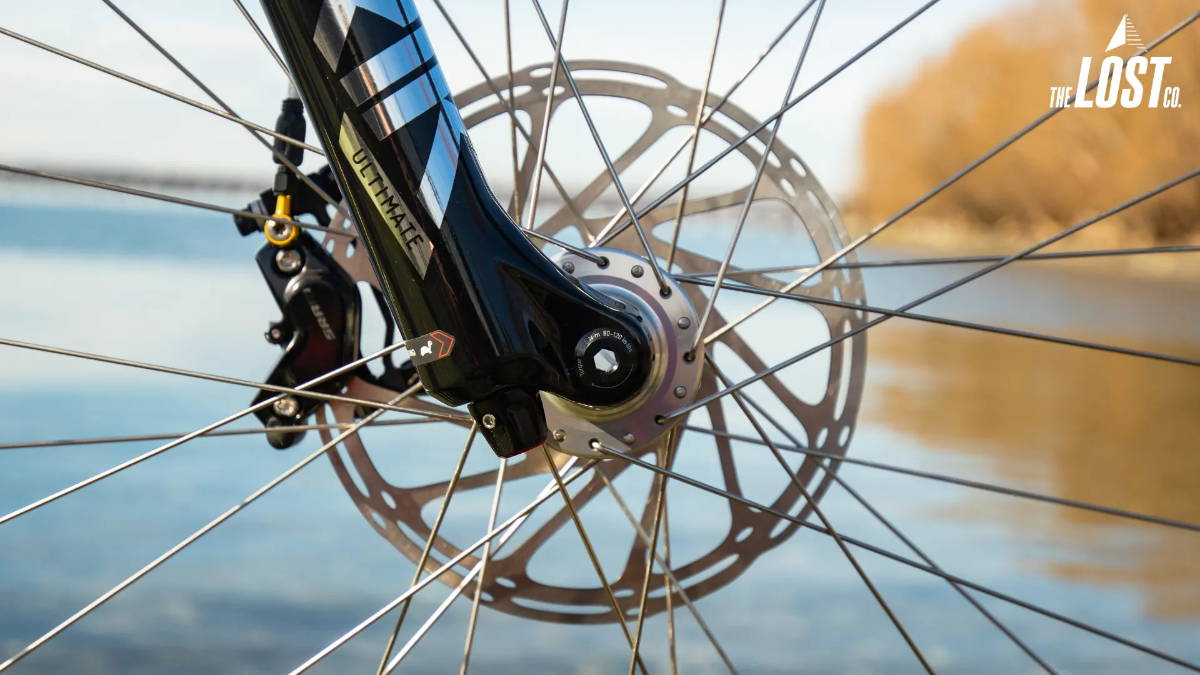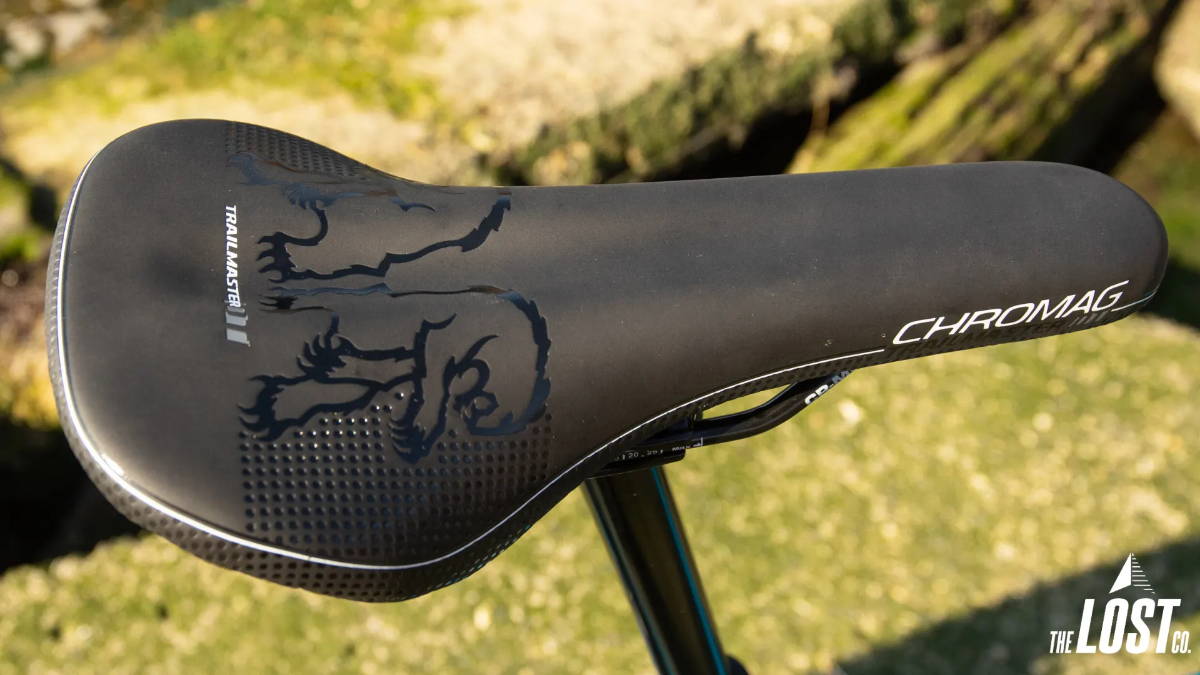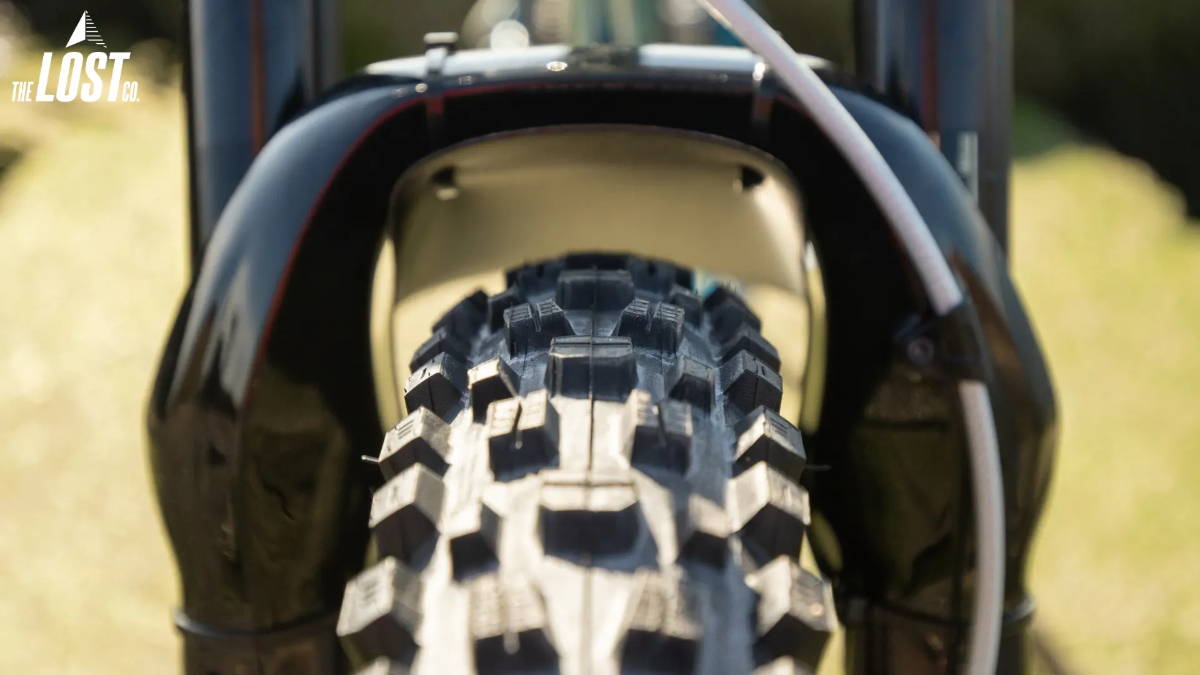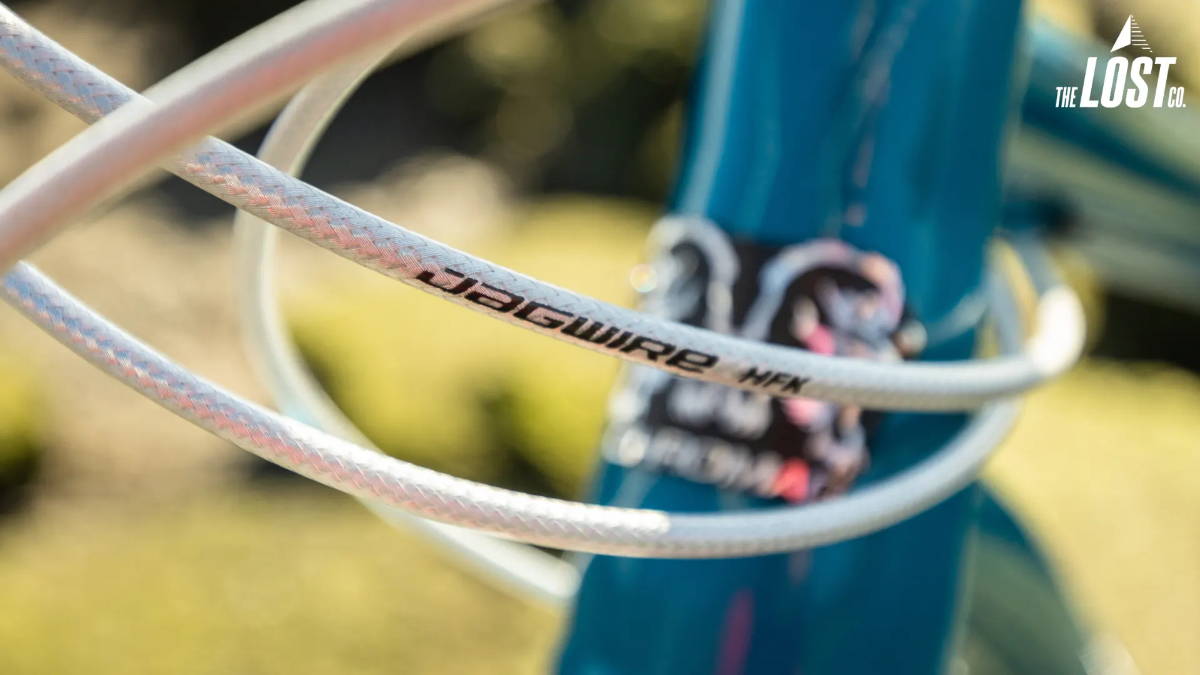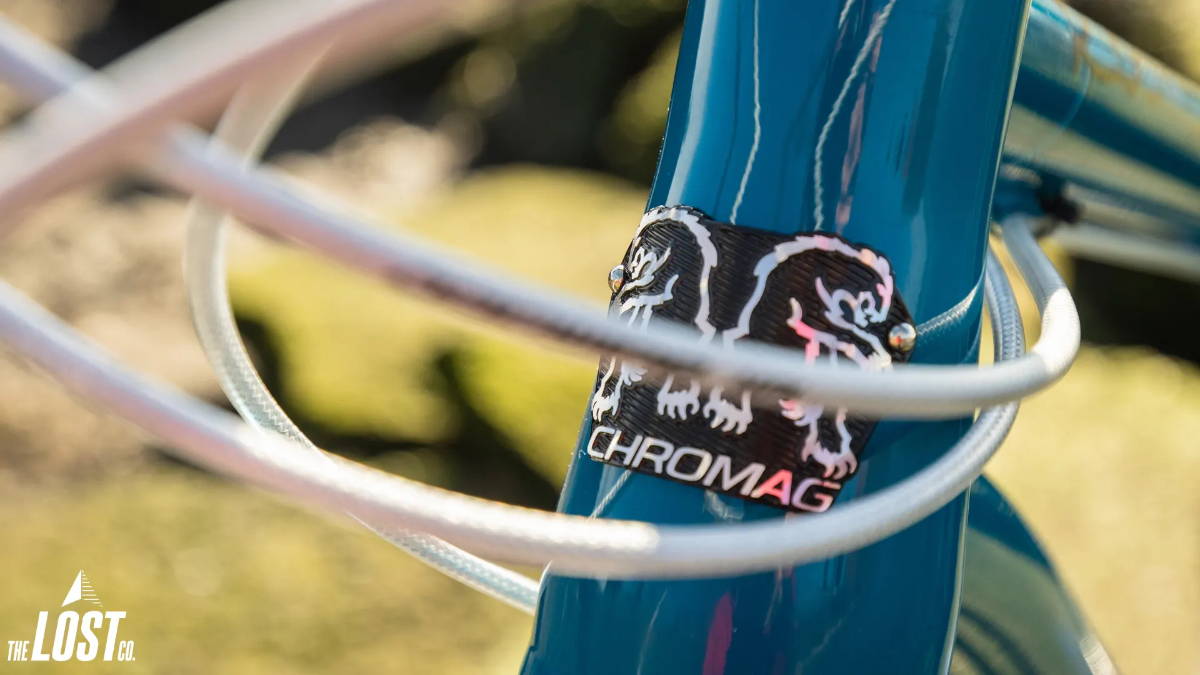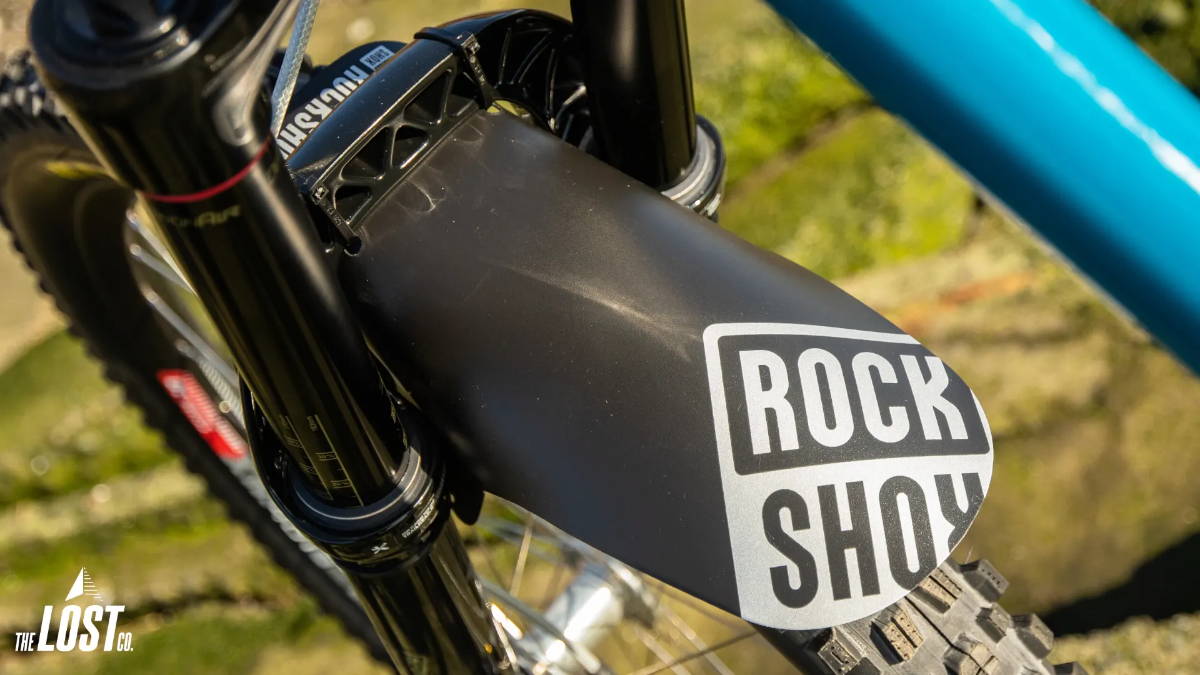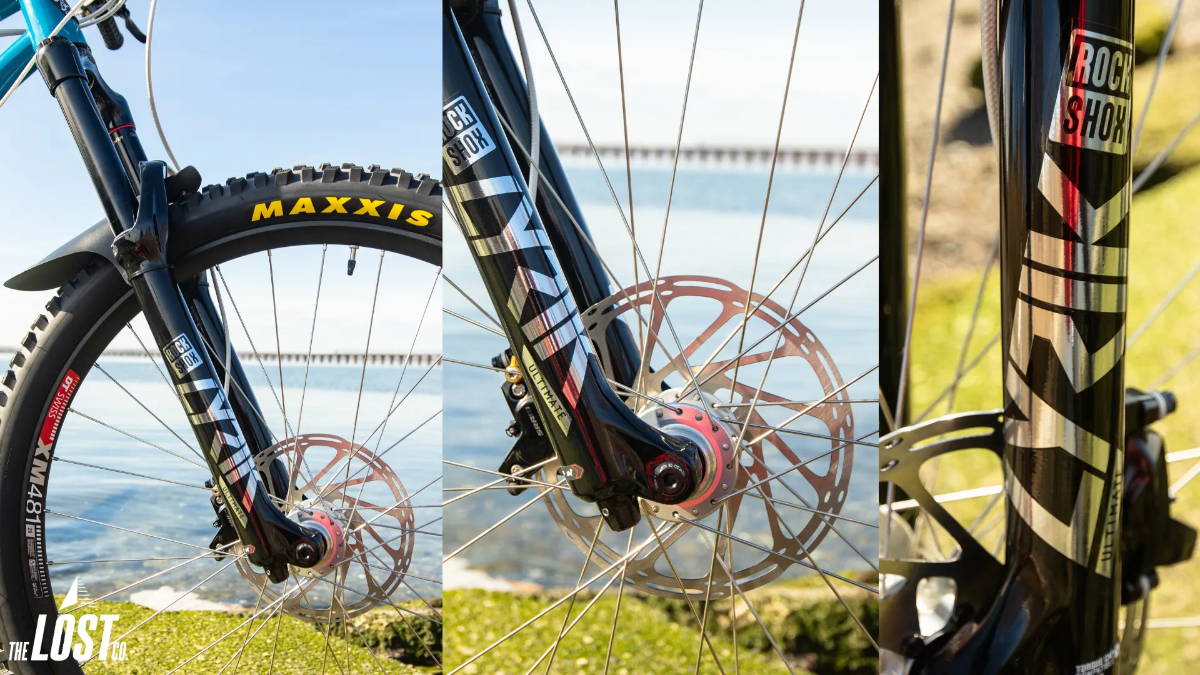 TRAVEL
160mm Front / Hardtail Rear
Frame: 2020 Chromag Rootdown Indigo Blue

Fork: 2020 RockShox Lyrik Ultimate - 160mm - 44mm Offset

Shock: #HARDTAILBABY

Shifter: SRAM GX Eagle

Derailleur: SRAM GX Eagle

Cassette: SRAM GX Eagle

Chain: SRAM GX Eagle
Cranks:

Sram GX Eagle DUB - 170mm

Pedals: DMR Vault
Chainring:

Sram X-Sync 32t

Rims: DT Swiss 481 Front, DT Swiss 511 Rear

Hubs: Hope Pro 4
Front Tire: Maxxis Assegai 2.5" EXO / 3C MaxxTerra

Rear Tire: Maxxis Aggressor 2.3" EXO / 3C MaxxTerra

Tire Inserts: None
Headset:

Cane Creek 40 Series

Bottom Bracket: Sram DUB

Grips: ODI Elite Pro Lock-On

Bars: CRD Stooge

Stem: CRD Vagrant

Brakes: SRAM Code RSC

Rotors: SRAM Centerline 200mm Front, 200mm Rear

Seatpost: Fox Transfer Post - Performance Series - 175mm
Saddle: Chromag Trailmaster DT
 
         
          Wowzers... This shiny beauty of a bike belongs to our awesome customer Kyle who lives and rides in the rough and rocky terrain of Arkansas. The goal? Build a monster truck of a hardtail with looks to kill. Did we accomplish that goal? We think so! The foundation of the build is a beautiful Indigo Blue 2020 Chromag Rootdown which is an aggressive, long, low and slack hardtail meant for riding steep and chunky trails. The Rootdown is fast and stable, but has a short rear end making it super fun and flickable as well!
          The front end squish is handled by a 2020 RockShox Lyrik Ultimate with the super sensitive and adjustable Charger 2.1 RC2 damper set at 160mm. This will help Kyle smash through whatever the hell is in his way. Attached to the frame and fork is a set of custom, hand-built wheels which were built in-house by our head mechanic Russ using our favorite combination of rims. Up front is the DT-Swiss XM481 and out back is the DT-Swiss EX511. This is a burly setup with a super strong rear rim meant to live beyond a million rock smacks and the front is just slightly lighter duty than that to save a bit of weight since the front rim gets smacked less.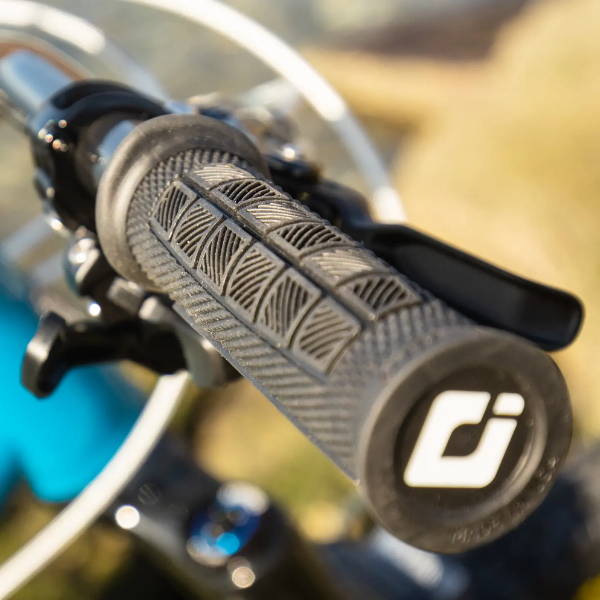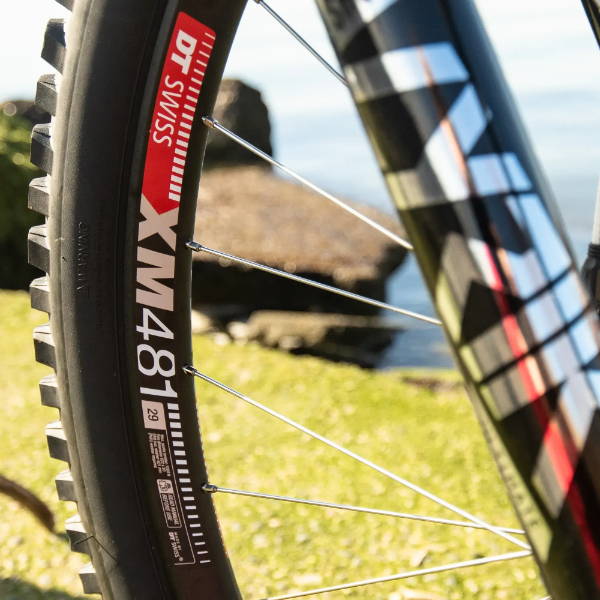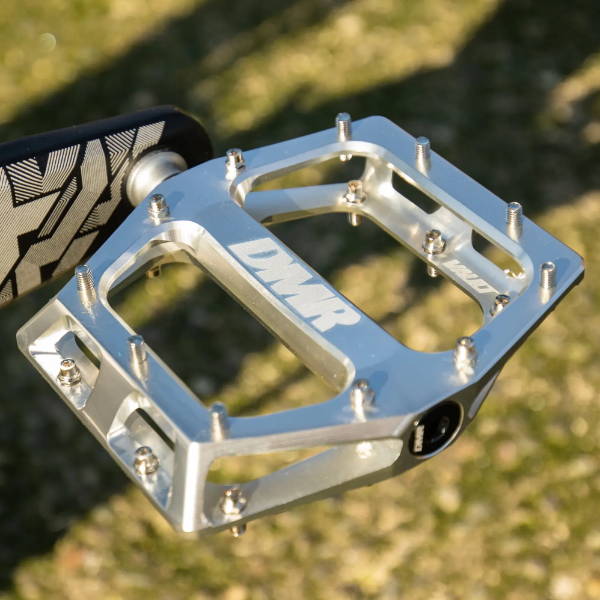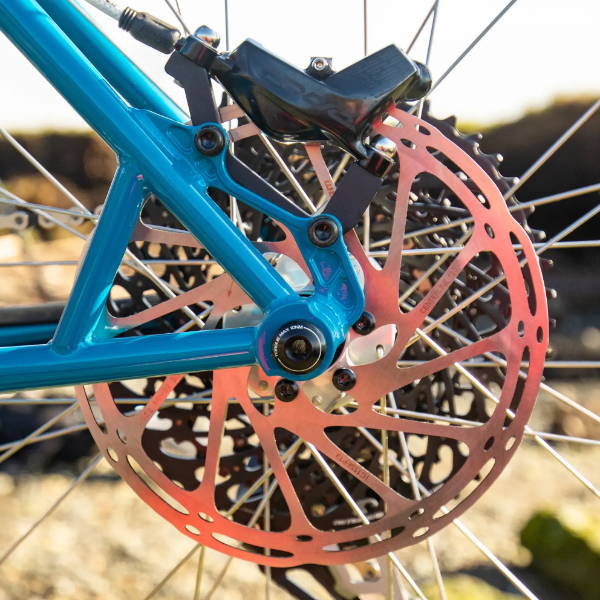 Speaking of our head mechanic Russ, he owns a small components company called Cascade Racing Designs, and Kyle chose to run a cockpit with the CRD Stooge bars and CRD Vagrant stem. That stem's raw finish matches the other silver parts excellently, and those Stooge bars were designed to ride nice and smooth. Bolted up to the bars are, what we consider to be, the best brakes on the market. SRAM Code RSC's were used here, which have a ridiculous amount of stopping power and excellent modulation to slow you down real quick but with the control that every rider would love. Kyle wanted big rotors front and rear, so you'll see some big ol' 200mm SRAM Centerline rotors on both ends of this bike. And to spice things up a bit, our salesperson Jason recommended we use some Jagwire hoses in sterling silver color which is also used the for the shifting and dropper post cable which look amazing!
          The drivetrain is a full SRAM GX Eagle setup with 170mm cranks and a 32t chainring. Kyle knew this would be a setup he could trust at an affordable price. Attached to the cranks are the super popular DMR Vault pedals in silver which offer a TON of grip. Butt duty is taken on by a Chromag Trailmaster DT saddle attached to a Fox Transfer Post in the Performance series with 175mm of drop. This is all held into the frame with a silver Chromag NQR seatpost clamp which ties all of the silver bits together.
"Kyle, We really, really appreciate the opportunity to build up such a pretty Rootdown.
Thanks so much for letting us recommend some colors, and we think you're going to be stoked!"
-The Lost Co crew
---
---
---
---
---